I've always loved the saying, "Here's to strong women. May we know them. May we be them. May we raise them." Every time I hear it, I think of all the incredible women I'm surrounded by. All mothers, daughters, sisters, friends, co-workers – each having made my life infinitely better.  We've learned from one another, grown together, and supported each other through the best and worst times of our lives.
October is Breast Cancer Awareness Month.  Something born out of the need to support strong women everywhere – those that are fighting, the survivors, and the loved ones we've lost to breast cancer. 
 At CPI, we celebrate strong women and are "turning it Pink."  In our continued efforts to improve and save lives, we are partnering with organizations across our footprint that advocate for awareness, provide education and treatment, and fund critical research in hopes of eradicating breast cancer. 
Join us in our efforts by walking with us or supporting these great organizations: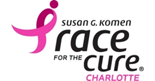 Susan G. Komen Race For the Cure®
Charlotte, NC
We're kicking off Breast Cancer Awareness month with the Susan G. Komen Race for the Cure® in Charlotte, NC on October 6th.  Join our team as we race our way through Uptown and raise funds for research, care, and education. To get more information on the 2018 Komen Charlotte Race for the Cure®, how to get involved, or to register for the race, click here.

---



American Cancer Society Making Strides Against Breast Cancer®
Raleigh, NC
We are excited to partner with the American Cancer Society Making Strides Against Breast Cancer® and hope you can join us on October 13th at their Raleigh, NC walk in remembrance of loved ones and in celebration of survivors.  For more information on the walk or to learn how you can contribute, click here.

---

Walk for Life Famously Hot Pink Half Marathon, 10k, and 5k
Columbia, SC
Let's beat breast cancer together! If you're in the Columbia, SC area, come walk with us in the Walk for Life and Famously Hot Pink Half Marathon, 5K, & 10K on Saturday, October 13th!  Help the Palmetto Health Foundation in their goal of raising $750,000 to provide life-saving equipment and procedures, education, and other necessities for women in the Midlands.
Register online by October 10th or at the Expo on October 11th & 12th!
---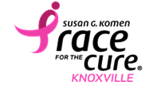 Susan G. Komen Race For the Cure®
Knoxville, TN

CPI is joining Susan G. Komen East Tennessee at Race for the Cure® Knoxville on October 27th!  We'd love for you to join in the fun with us at the walk, but if your plans don't cooperate, you can also participate in our CPI Sleep in for the Cure®!
Click here to register and learn about other ways of getting involved and end breast cancer.