CPI Security employees volunteer with Baby Bundles.
When you're facing a challenge, a helping hand goes a long way. We know that well here at CPI Security. For our customers, we help in times of need. Our employees are a reliable presence for our customers during some of their lowest moments – like fires, break-ins, or medical emergencies.
But our desire to lend a helping hand doesn't end there. CPI is made up of dedicated people who strive to make a difference in the communities we call home by serving the people we call neighbors.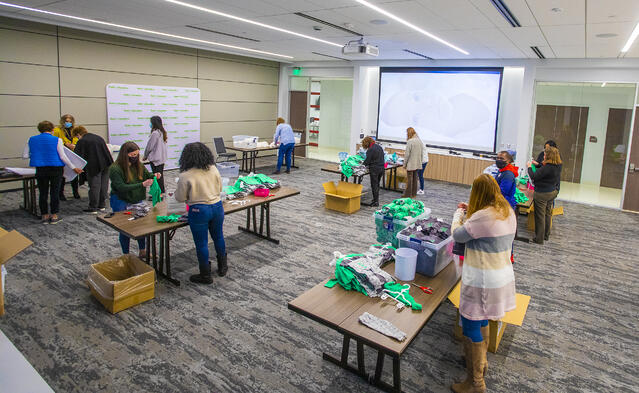 We separated, rolled, folded and boxed clothes for families in need.
This week, dozens of employees in our corporate headquarters volunteered with Baby Bundles, a local organization dedicated to providing baby essentials to families in need, helping them get a positive start with their baby. Baby Bundles identifies families by partnering with community agencies and local hospitals, helping thousands of families and children who live at or below the poverty line.
Our incredible employees volunteered their time to separate, roll and box 500 outfits and more than 1,300 onesies that go into packages given to deserving new Moms and their newborns. The contents of these bundles help underprivileged moms begin parenthood on a grounded foot by easing some of the economic burden of having their basic infant necessities taken care of. Volunteers are critical to Baby Bundles – they rely on the generous time and support of people in our community.
"66,000 items will go into 1,650 bundles this year," said Paula Foust, Executive Director, Baby Bundles. "All of those have to be opened, taken off the hangers, folded, and we couldn't do it without our volunteers. If you can imagine a mother who has a baby and has nothing, for her to get a bundle of outfits, pajamas, and onesies, and blankets, and socks, it makes all the difference. Thank you, CPI, for all the volunteers that are working to make our community a better place."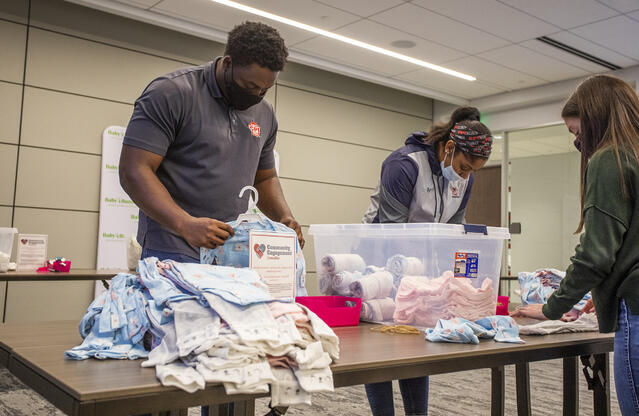 Our employees work hard to serve our neighbors and uplift our community. 
Children go through a critical period of development from ages 0 to 4 years old, making the work Baby Bundles does critical to so many families. These packages not only meet an emergent need, but also impact the families well over the first year of the child's life – supporting basic clothing needs, promoting an infant's brain growth and development, and fostering caregiver and infant bonding. This support can make a world of difference for mothers and children – helping mothers feel less isolated and more supported by the community.
"We believe when we uplift our neighbors, we uplift our community, and we're proud to partner with Baby Bundles to help mothers and children in need," said Ken Gill, Founder and CEO, CPI Security.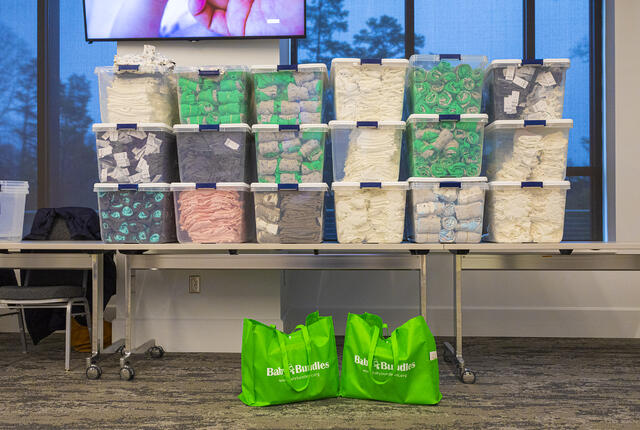 In all, CPI prepared nearly 2,000 outfits for Baby Bundles.

To learn how you can get involved and volunteer with Baby Bundles, learn more here.