Your teenage child's physical and emotional safety is a priority for all parents. Teenagers are more independent than ever, with an ever-increasing ability to access information and other people quickly and easily through technology. However, this independence can also be dangerous if not managed properly. As responsible parents, teaching our teens how to stay safe in the world is essential. Here are a few safety tips and practices to help raise a safety-minded teen. 
4 Ways Teens Can Stay Safer Online
Parents need to teach their teens how to stay safe online in today's digital world. As responsible parents, we must equip our teens with the knowledge and skills to protect themselves when using technology. 
Here are four tips for keeping your teen safe online. 
Make Sure Your Teen Has Secure Online Accounts and Passwords
Encourage your teen to use strong, unique passwords for all their online accounts, including social media accounts and email addresses. You may also want to consider setting up a family password manager to help ensure your teen's accounts remain private. 
Educate Your Teen on the Potential Risks of Online Interactions
Encourage your teen to think carefully about who they add on social media and to keep their profiles private. It's also a good idea to review their friend list periodically and remove anyone they don't know or trust. 
Teach them about cyberbullying, and ensure they know how to spot signs of it, so they can report it if necessary. And if they ever feel uncomfortable with someone's behavior online or receive a suspicious or inappropriate message, they should talk to you about it immediately. 
Set Boundaries for an Appropriate Use of Technology
We must talk to our teens about the dangers of distracted driving and other risky activities. Texting, browsing social media, or using apps while driving, walking, or biking can have severe consequences for them and others. Encourage your teen to focus on the road and avoid smartphone use until they've reached their destination or a safe place to pull over. 
At the same time, set up rules for screen time to encourage your teen to take breaks from spending too much time in front of a screen.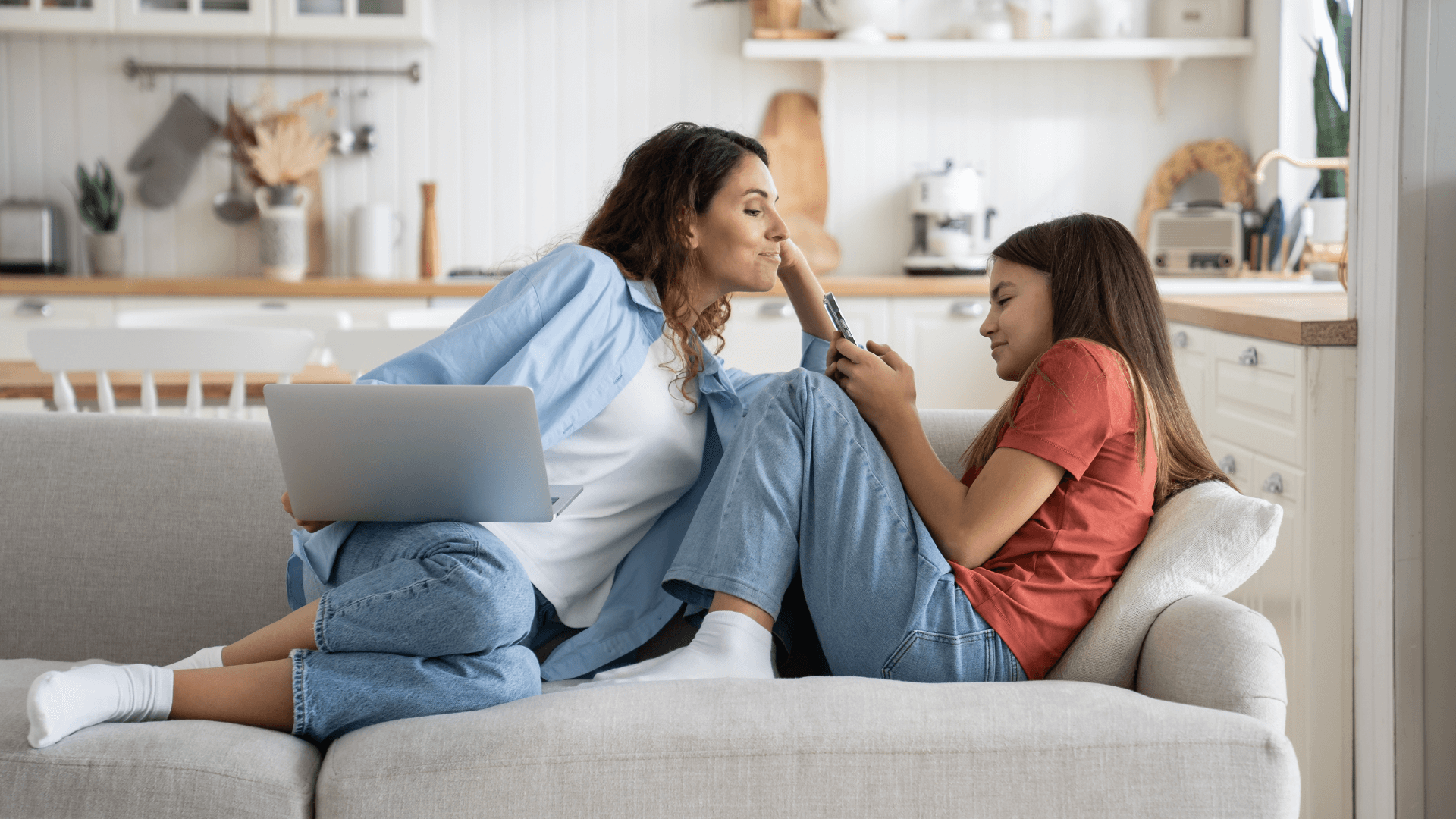 Encourage Healthy Relationships with Peers and Adults
It's crucial to empower our teens with the skills and knowledge they need to cultivate healthy relationships with peers and adults. Encourage them to communicate openly and respectfully, to listen actively, and to support one another in positive and meaningful ways. 
Talk to them about the importance of healthy boundaries and respecting others' personal space and feelings. Let them know that any form of abuse, including physical or verbal aggression, is never acceptable and that they can always reach out to you or a trusted adult for help. By fostering healthy relationships, we can help our teens develop an important skill that will serve them for life. 
4 Home Safety Tips for Teens
Just as it is crucial to keep your teen safe online, it is also essential to ensure they are safe at home. Teens often want more independence and privacy, but it's important for parents to be aware of what their teens are doing and who they are interacting with while they are at home. 
Here are four tips for keeping your teen safe at home. 
Make Sure Doors and Windows are Locked
Sure, this tip may seem a little basic, but a locked door is a first line of defense in keeping your teenager safer at home. Teaching your teens the importance of locking all doors and windows when not in use can help keep them safer, both inside and outside of the house. 
With a home security system, you should also install window and door sensors to all floors. You'll be notified immediately if a window or door is opened, which can protect against intruders, but also help you keep a closer eye on your child during their teenage years.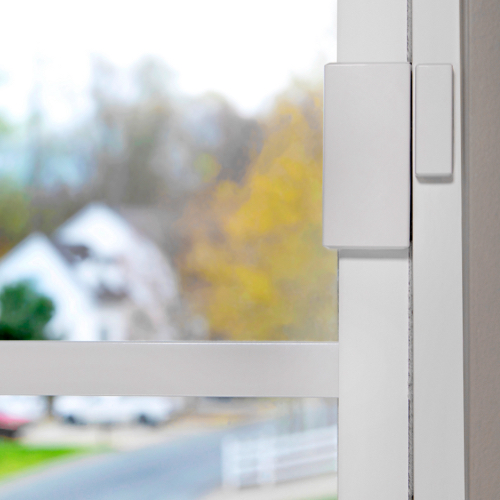 Be Aware of Visitors
Parents should be aware of who their teens are inviting into their homes. As teens enter their teenage years, they start to develop relationships outside of their family and friends. It is essential to know who your teen's visitors are, the dynamic between them, and if there is any inappropriate behavior occurring. 
Talk to your teen about having a no-tolerance policy when it comes to drug use or underage drinking in their home. If you have a liquor cabinet, you can install a sensor to your cabinet, so your CPI Security system will notify you if and when it is opened. 
Have a Plan for Emergencies
Your teen needs to know the safety plan in case of a fire, natural disaster, or medical emergency. They should also be aware of their home's evacuation plan, such as where to meet if they need to leave the house quickly. 
Having a plan is just the first step. You should also hold regular drills to ensure that your teenager is comfortable with executing the plan in the event of an emergency. 
If you have a CPI Security system, make sure your teen knows they can trigger the alarm if there is ever an emergency. They can trigger the alarm in the inTouch™ app or on the SmartHub panel. Additionally, make sure they know the password to your CPI account in case there is ever a false alarm. They will need the password to cancel the alarm with a CPI Central Station operator. 
Keep Dangerous Items Out of Reach
Firearms are the leading cause of death for kids aged 1 – 19. Help your teenager help themselves by making any dangerous item inaccessible to them. Lock up any weapons, drugs, and other dangerous items to ensure your teen won't have access to them. 
4 Teen Driving Safety Tips
In 2020, about 2,800 teens in the United States were killed, and another 227,000 were injured in motor vehicle crashes. Teaching your teens how to drive safely is an integral part of parenting. The CDC has identified the following three demographics as being the most at risk for a motor vehicle accident. 
Males aged 16-19

Teens driving with a teen or young adult passengers

 

Newly licensed drivers
Here are four tips for keeping your teen safe on the road. 

Teach The Rules of the Road
Set the foundation for safe driving by arming your teenager with a firm understanding of the rules of the road. Focus on the basics of driving (traffic laws, speed limits, etc.) and more advanced driving techniques like defensive driving or what to do if your tires spin out. 
Talk about Safety
Encourage your teen to wear their seatbelt, obey all traffic laws, and drive cautiously, especially at night or in inclement weather. You also want to ensure that they aren't driving distracted. Remind your teen to avoid texting, talking on the phone, or engaging in any other activity that takes their focus away from the road. 
Set Limits for Passengers
As we mentioned earlier, teenagers that drive with other teens or young adults are more likely to get into car accidents compared to teenagers that drive solo. Establish rules about how many passengers your teen is allowed to have in the car at one time, and make sure they understand the risks of having too many people in the vehicle. 
Consider Using Smarter Technology
Teens aren't the only ones with technology. Parents have access to a wide variety of tools and resources that can help them keep their teenage drivers safer on the road. Installing tracking apps, setting up GPS systems, and creating driving contracts are just a few examples of how parents can use technology to monitor their teen's driving habits and encourage safe driving practices. 
Using a tool like CPI drive can help provide you and your teen with an additional piece of mind. CPI Drive integrates seamlessly with your smart home ecosystem. The result is real-time alerts on vehicle location, speeding, and fuel consumption – all sent to your phone through the CPI app. 
By taking advantage of these tools and working with their teens to establish communication and expectations, parents can help ensure that their young drivers stay safe while navigating the challenges of the road. 
Following these tips can help ensure that your teenager is safe as they begin to explore their independence. By knowing the potential risks and having open communication with your teen, you can help keep them safe in both the physical and virtual worlds. 
For more safety tips, visit the CPI Security blog. And to get started with a custom-home security system that can keep you in the know about everything happening at home, contact us today.